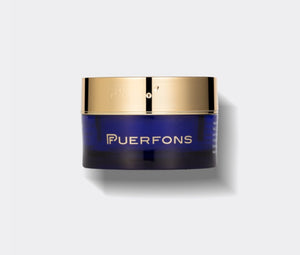 售價:  HKD 880 / pc
Supercharged with clinically proven active ingredients, sleep with Puerfons Night Repair PM Fitoplus Cream and wake up with healthy glowing skin filled with boosting nourishment, radiance and intense hydration. Making dull and aging skin a story from the past!
Anti-Aging:

 

Block free radical activities which cause damage to cells, proteins and DNA, continuously exert anti-aging effects
Nourishment:

 

Small Penetrate the deeper layers of skin, normalize the sebum secretion, and refine pores
Smoothing Effect:

 

Firm the mesh of the skin tissue, restore smoothness and delicacy of the skin
Balanced Complexion:

 

Inhibits pigmentation by improving capillary oxygenation
Apply to clean face and neck every evening, massage until fully absorbed. After 30 days of use, the effects will be obvious and significant. Continuous usage can keep the skin young and healthy.
Enquiry and Registration Hotline: +852 2116 9888
WhatsApp: +852 6114 5551
Lisse Elite Club VIP WhatsApp: +852 6670 3628
WeChat: lisse_hk

Website: www.lisse.com.hk